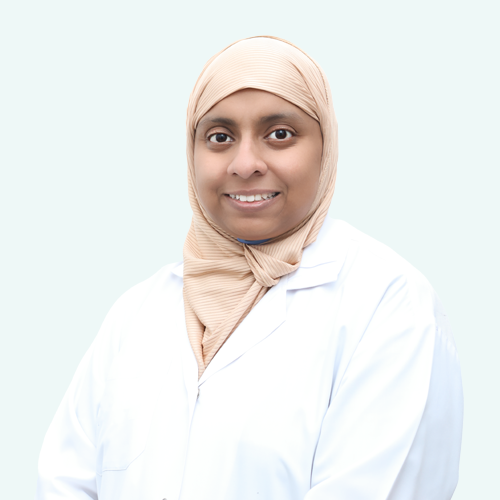 Languages spoken
English, Hindi, Urdu, Malayalam, Kannada, Arabic
Dr. Shireen Aziz Kutty, One of the Best ENT Surgeon at Doctors Medical Center, Sharjah. with 9 plus years of experience. She currently manages medically and surgically  all ENT conditions in her practice including  Nasal allergy, Vertigo , headaches, Swallowing difficulties including dysphagia , acidity,  LPRD  and voice problems and  ear problems including Hearing and balance. Regularily performs all ENT office based procedures, including ear and nasal endoscopies , flexible laryngoscopies , foreign body removal, cryoturbinoplasties,  and minor surgeries.  Along with treatment of Head and neck lumps and infections. Proficient at performing ENT surgeries, including Adenotonsillectomy, Endoscopic ear, nose and throat surgeries.
Qualification & Experience
Dr.Shireen is a highly trained ENT surgeon who did her M.B.B.S and M.S. ENT at  Yenepoya Medical College, Mangalore, Karnataka, India. She holds  Basic Life support (BLS) certification  as well as Advanced trauma life support certification (ATLS) from American College of Surgeons. She holds surgical privileges with NMC Royal hospital, Sharjah.