Comprehensive and compassionate care for patients
Our Internal Medicine Department is a cornerstone of comprehensive healthcare, dedicated to diagnosing, treating, and preventing a wide range of adult illnesses. With a commitment to delivering exceptional medical care, this department is staffed by a team of highly qualified and experienced internal medicine specialists who excel in managing complex medical conditions.
The department's services encompass a spectrum of conditions, including cardiovascular diseases, diabetes, respiratory disorders, gastrointestinal issues, and infectious diseases. The medical team employs cutting-edge diagnostic tools and evidence-based treatments to ensure accurate diagnoses and optimal patient outcomes. Patients visiting the Internal Medicine Department can expect a holistic approach to healthcare that prioritizes not only the treatment of diseases but also the promotion of overall wellness. The department emphasizes patient education, empowering individuals to actively participate in their healthcare journey and make informed decisions about their treatment plans.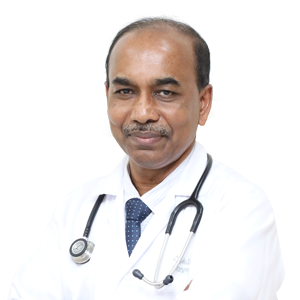 Dr. Rishikesan
Specialist Internal Medicine