Trust the Best ENT Experts at Doctors Medical Center
ENT department, a team of skilled medical professionals, including otolaryngologists and audiologists, work collaboratively to provide comprehensive care. They address a diverse array of conditions, such as hearing loss, sinusitis, allergies, voice disorders, snoring, and even head and neck cancers. Advanced diagnostic tools like endoscopes and imaging technologies allow for accurate assessments, ensuring tailored treatment plans for each patient's unique needs.
The Ear, Nose, and Throat (ENT) department is a specialized medical unit dedicated to diagnosing, treating, and managing disorders related to the ears, nose, throat, and related structures of the head and neck. Also known as Otolaryngology, this branch of medicine encompasses a wide range of conditions that can impact a person's sensory perception, breathing, speech, and overall quality of life.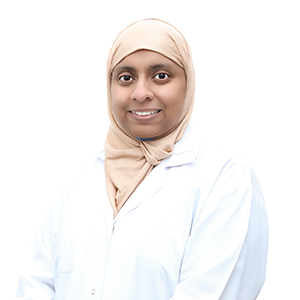 Dr. Shireen Aziz Kutty
Specialist ENT Surgeon